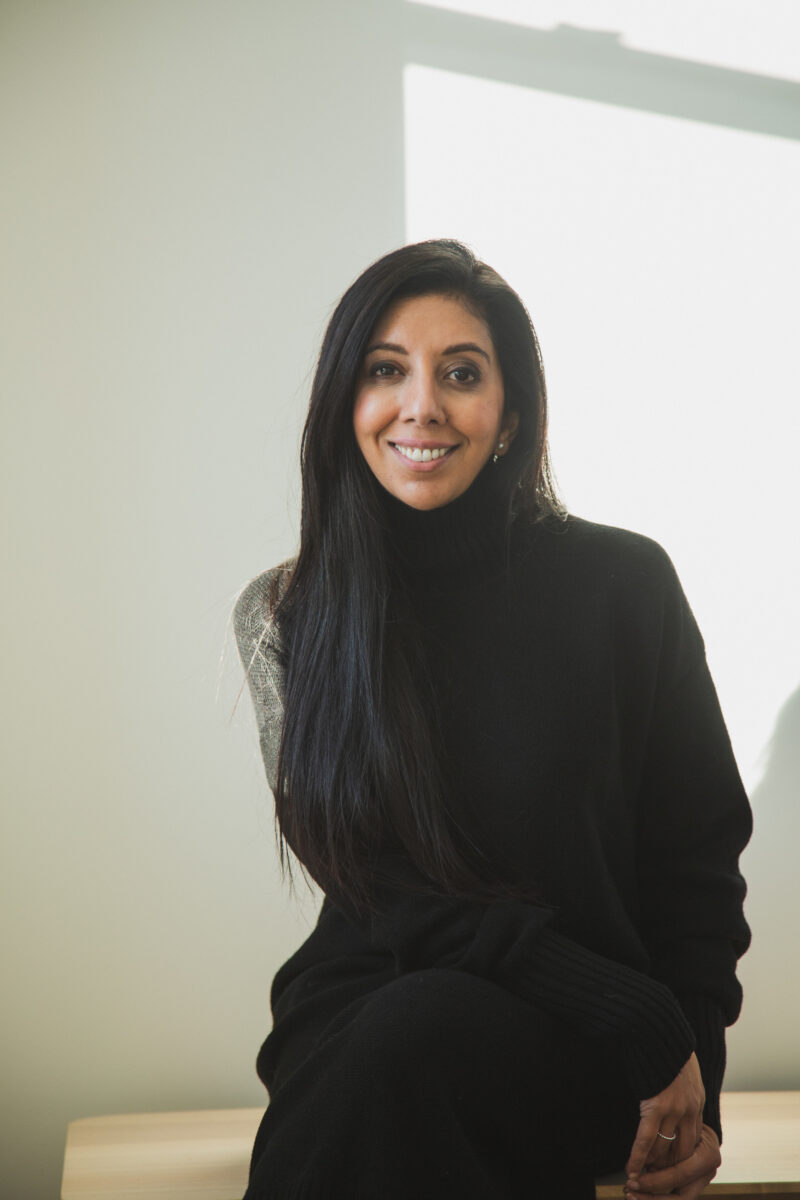 Happy New Year to you, hope you had time to enjoy the festivities and have a newfound energy for the year in store.
From political changes, economic challenges and new legislation, we have had enough to keep us busy for the year ahead. In 2023, there will be a focus on skill development and job positioning to help our clients recruit the best salespeople in the industry. Yet candidate shortages mean that demand from employers for recruitment and staffing services is likely to remain robust.
It is clear from many of my end-of-year reviews with most of our clients that there is a need for a comprehensive long-term work strategy as well as appropriate working conditions, training and career development.
It is key from many of my consultations with businesses of various industries that we have to make flexible working the default (yes we do!). The government published its response in December 2022, confirming that amongst other changes, the right to request flexible working will become a day 1 right for employees.
The REC's Recruitment Industry Status Report 2021/22 revealed that the recruitment and staffing industry contributed £42.9 billion of direct Gross Value Added (GVA) to the UK economy in 2021. This marked a 21.7% increase in 2020 and a rise on pre-pandemic levels, showing the vital role the industry played in the UK's economic recovery between January and December 2021.
With that in mind, it is important to notice that REC's latest Report on Jobs found that permanent placements fell for the second successive month, although at a slower rate than that seen in October. Meanwhile, temp billings rose modestly after broadly stagnating in the previous month.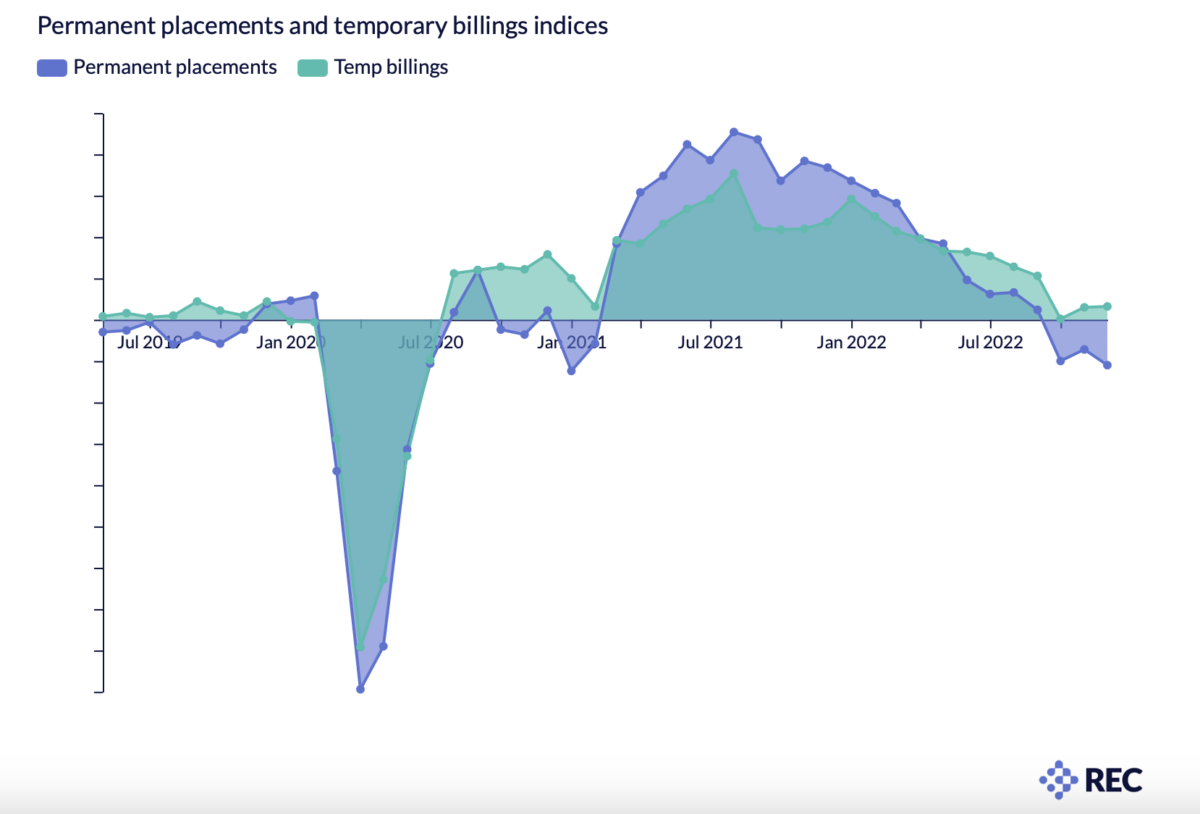 Key findings
Permanent placements decline again
Temp billings continue to expand modestly
Softer rise in vacancies, as staff supply declines at a weaker rate
Data collected December 06-19
Greater economic uncertainty, pressure on clients' budgets and low candidate numbers all impacted hiring activity at the end of 2022, according to the latest KPMG and REC. Permanent placements fell for the third month in a row, and at the quickest rate since the start of 2021, while billings for temp staff rose only modestly.
Growth of demand for workers also slowed down, with overall vacancies rising at the slowest rate since February 2021. Starting salaries and temp wages both climbed higher in response to the greater cost of living and low candidate supply. However, rates of pay growth were the lowest seen for 20 months. (REC)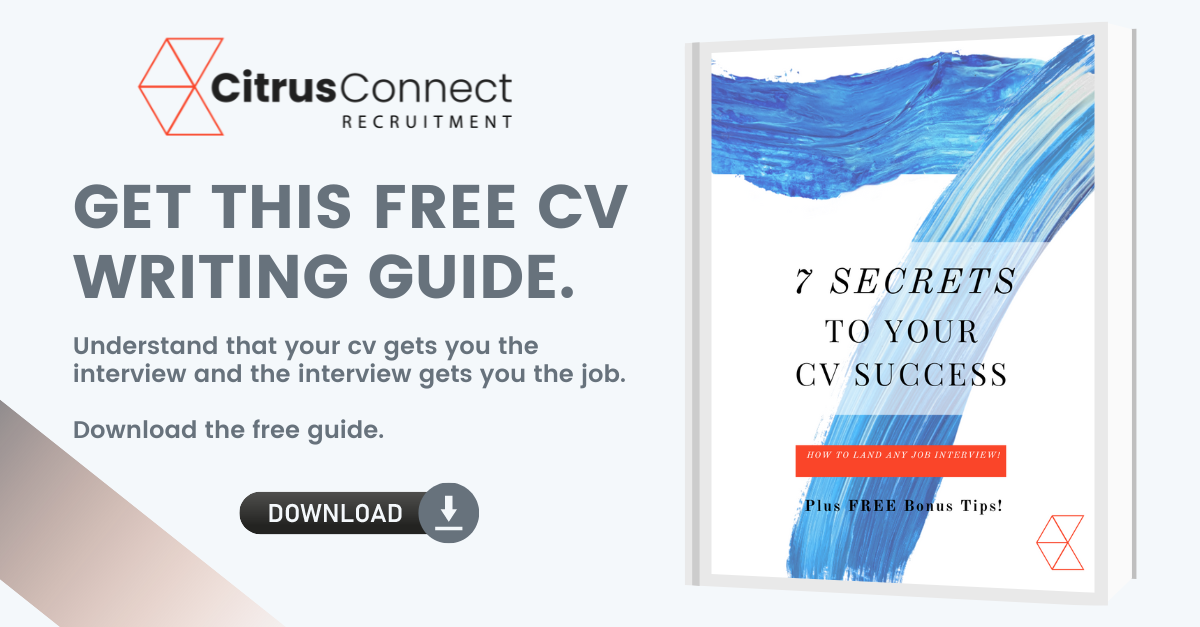 Candidate supply falls since March 2021
As more people became cautious about seeking out new roles in the current climate, candidate availability slowed down. Combined with an already tight labour market, this drove further drops in the supply of both permanent and temporary labour. However, reports of redundancies in some areas meant that the overall rate of decline did ease.
A slowdown in permanent placements is not unusual in December, but this one comes as part of a wider softening trend in the permanent market. Recruiters tell us that this was enhanced by firms pushing hiring activity back into January in the face of high inflation and economic uncertainty. The big test of the labour market will come this month. But overall activity levels remain high, with vacancies and starting rates of pay still growing.
As we move into 2023, the need to ensure our labour market can deliver economic growth and prosperity should be a critical concern to politicians. People telling recruiters that they are increasingly anxious about moving jobs is a concern in this regard – as a move is a great way to boost pay and build up skills. If people are less willing to move jobs, this could make shortages worse in the near term. That is why a stable economy, and support to address labour and skills shortages – from welfare to work support to immigration and skills reform, need to be major priorities for all the UK governments.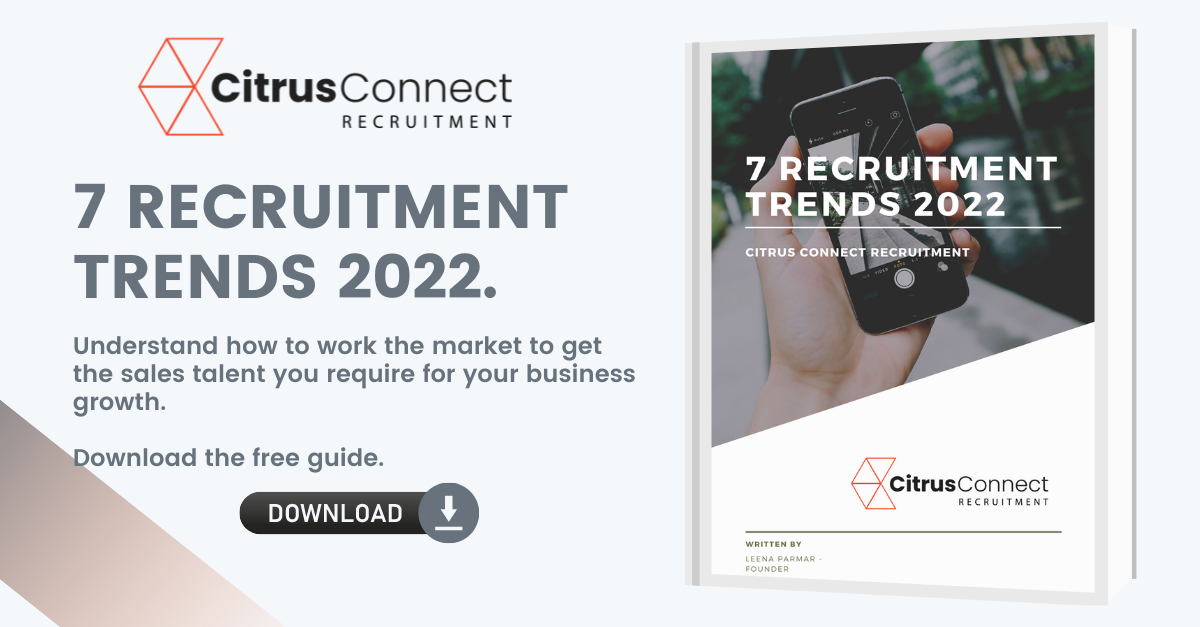 If you have been following us for the last few years, you will know that every year my team and I at Citrus Connect focus on 3 values, and this year we have decided on the values;
1. Simplicity – the quality or condition of being easy to understand or do
2. Efficiency – working in a well-organized and competent way
3. Profitability – advantage; benefit, and the financial benefit for our clients and candidates
We believe that with these three values, we will be able to bring great positive changes to the service and value we provide for our clients and candidates.
I'll sign off by wishing each and every one of you a great, prosperous and exciting new year. There will be bumps along the way, but nothing that will not strengthen us for the long term. Happy 2023!
To your success,