IN THE LIMELIGHT with Barry from Secure Inheritance.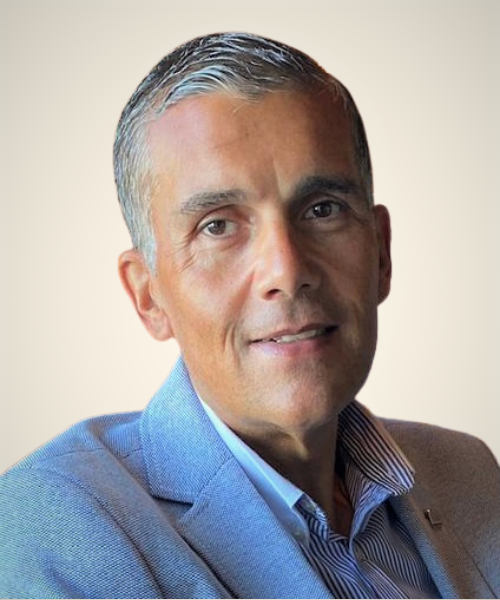 Barry joined Secure Inheritance back in February 2021, and this is what he has to say about his experience so far…
Why I joined Secure Inheritance
My background is as a retired Police Commander. Early retirement was nice but I was far too young and driven, so I decided to work for a mutual insurance company as they were helping police officers in crisis. They were assisting families who had just lost an officer on duty. I was there for them, and I absolutely loved it.
It then became very clear that we were being taken over by basically a banking institution and, all of a sudden, the shift was on numbers and selling insurance plans.
Even though I was a regional manager on a good salary with a company car, I made the decision to leave as I was not comfortable with the change in company ethos and what was now expected of me.
I received a phone call from Leena at Citrus Connect Recruitment. She asked me if I was looking for work, found out what my strengths, interests, goals and needs were and suggested an opportunity with Secure Inheritance Legal Services.
I looked at the information, and scheduled a telephone interview but knew deep down if it was just a selling role I would not be interested. I was interviewed by the Managing Director, Andrew Stock. I found him to be an interesting chap and we chatted for a good half an hour or so. I had already researched the company; I knew what they provided, and it didn't look like a big sales pitch to me.
I liked the way Andrew presented the company. I appreciated that I was asked what I wanted from this opportunity, and what my needs and goals were. In giving me an overview of the business and how it all worked. Andrew also showed me clear examples of what earnings were being achieved by existing Advisers working with the company.
"I actually got interviewed by the Managing Director."
What appealed to me the most
But, what appealed to me was that it wasn't all about selling as much as you can to every client. The whole approach is client-centric, it is about what matters to the client, providing services that help ensure that the client achieves the solution and outcome that they wanted and by default, the financial rewards follow. That was the deciding factor for me.
I decided to walk away from a significant amount of money, and a relatively easy job all because the company I was with was no longer focusing on the client, but Secure Inheritance was. Therefore, when I was offered the opportunity to work with Secure Inheritance, I grabbed it with both hands, and I am glad I did.
I liked that I could work where I want, and the days and the hours I want, setting my diary accordingly. The idea of no long hours, no commuting and being able to work in my local community but also without territories or other restrictions appealed to me.
I also really looked forward to getting the satisfying feeling that I had truly helped a client with what was most important to them, and you don't get things much more important than family and ensuring everything you have worked for all your life is secured as much as possible for them when you are no longer here to take care of them yourself.
My only niggling concern was that I would have to generate leads to get my clients, I had never done anything like that before. However, once I got started I soon discovered my concerns were unnecessary. Leads have not been an issue for me as the company training about marketing was well-proven and very effective.
What is it like working as an Adviser?
Working as an Adviser under the Secure Inheritance umbrella has been ideal for me. I have found that I don't need lots of leads or appointments to make a great living plus, additional referrals from my clients are constantly forth-coming and of good quality.
The initial 5-day training was comprehensive and stretching, to be honest. It was modular and well-presented by very experienced senior management members. I have to say the regular follow-up pieces of training and continuous support have been of an excellent standard. These ongoing training events are also a great opportunity to meet and associate with my fellow Advisers.
The whole ethos of the company is to be mutually supportive, and this often results in excellent interaction, cooperation and exchange of ideas between advisers, which feels like a professional community.
The staff at the Head Office I find to be very helpful, and I am always welcomed when speaking with admin, senior management and the legal team. The Managing Director Andrew is also very experienced and highly knowledgeable and I have always found him to be approachable.
"Some months, I have earned £10k. In my first year, I generated around £70k in commission."
The income potential is definitely available
The company's quality and range of products and services have been a real catalyst for my significant earnings. Some months, I have earned £10k. In my first year, whilst still learning the basics and finding my feet, I generated around £70k in commission income, all without having to work long hours week in and week out.
Being self-employed, of course, there was no guarantee of earning any particular income figure, but here there is also no cap on the income I can earn. I have always liked to be well rewarded for what I do, I see it as a sign of a job well done.
The Rewards are not just financial
Whilst I appreciate the financial rewards I cherish the freedom this business has given me to fit my work around my life and not vice versa. Whilst I am very focused on my role as an Adviser and providing a high standard of service to my clients, I also have several commitments that demand a reasonable portion of my time. Add to this that I enjoy cruising and other holidays with my partner I am pleased to say this business has provided me with financial rewards and, in my case most importantly, the time to enjoy these things.
Finally, a reward that is priceless to me – the many clients I have met who tell me (and Trustpilot) that they are delighted with my help and now feel very secure knowing that what I and the legal team at Secure Inheritance have done for them is exactly what they wanted. That feeling of satisfaction and professional value is very rewarding indeed.
Thank you Barry for taking the time to share with us your experience in your career with Secure Inheritance.
To read more stories from placed candidates, click here – https://www.citrus-connect.co.uk/guide/why-consider-a-self-employed-sales-role/